In 2015, when a local group turned an empty parcel into a community garden, Eastie Farm on Sumner Street has been working to engage the community in sustainable living. By showing local citizens how to grow vegetables productively on a small lot and and how to apply techniques like water conservation, Eastie Farm has demonstrated how think globally but act locally in a very big way.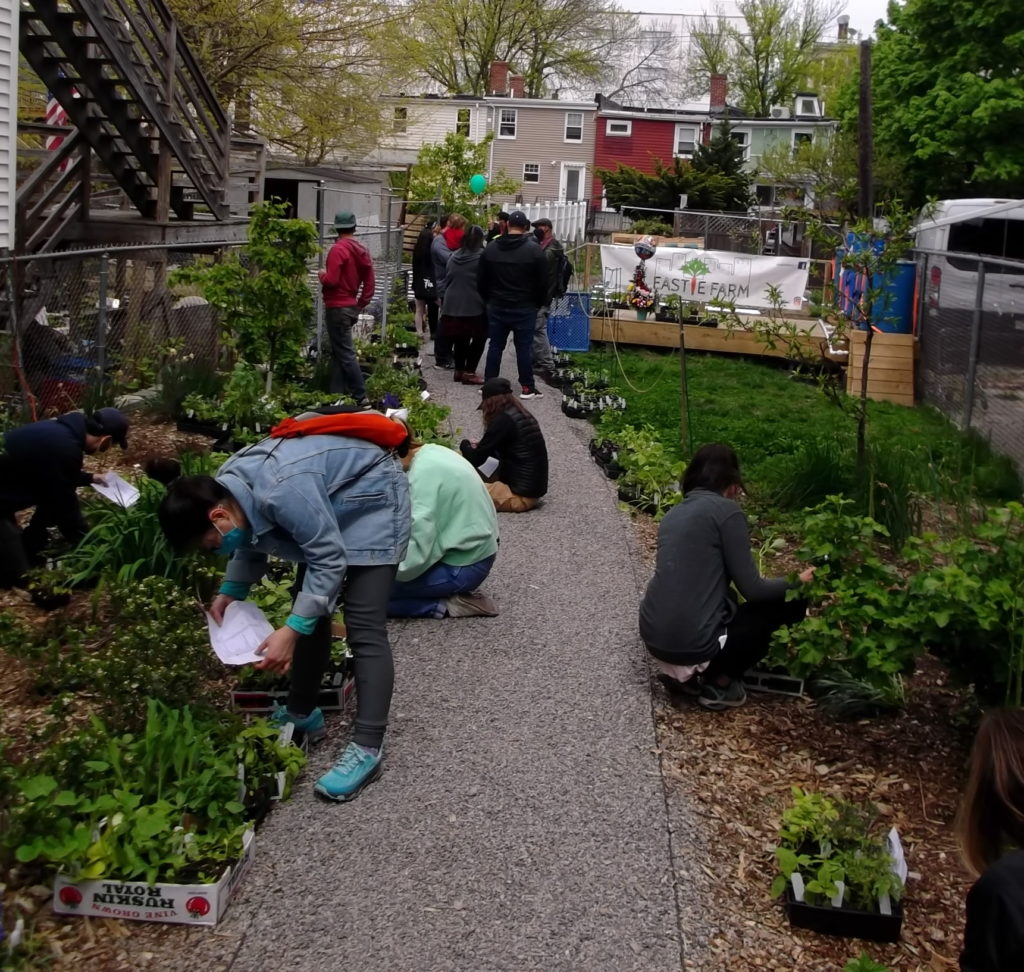 Distributing seeds, offering composting tips and tackling climate change at the local level are key initiatives from Eastie Farm. But the organization has also been active during the Covid-19 pandemic serving as a food distribution center for local residents. This past weekend, Eastie Farm hosted its annual "Seedlings of Plants and Seeds of the Future Event, " where residents receive free seeds and seedlings for their own gardens. The event was held in conjunction with the Center for Cooperative Development and Solidarity (CCDS) which incubates small businesses led by women immigrants. "The goal," says Eastie Farm Director Kannan Thiruvengadam, "is to build community by supporting each other. These immigrant women are doing things they are passionate about."
While local residents were busy learning about gardening, the event offered an opportunity to highlight recent successes such as the forming of eight immigrant worker-owned cooperatives.
Meanwhile, Eastie Farm is expanding. Earlier this year the City of Boston transferred a parcel of land at 6 Chelsea Terrace where the group is seeking to build a greenhouse powered by renewable energy by Spring 2022.
To learn more about CCDS visit its website at ccdseastboston.org
To read up on the latest from Eastie Farm, check out this recent article on Medium.
To visit Eastie Farm click here.