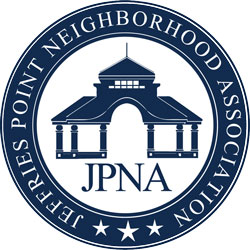 This just in from the JPNA
TUESDAY, October 12th, 2021
7:00 – 8:30 pm
Zoom Video Conference
REGISTRATION REQUIRED! PLEASE CLICK HERE TO REGISTER FOR THIS MEETING.
In order to speak aloud as an abutter, you must register for this meeting by Monday, October 11th at 7pm.
PLEASE NOTE
In order to qualify to vote at a voting meeting each person must be registered and join the meeting as an individual. You will not be counted as an attendee at a meeting should you participate in the Zoom call as a couple or family.
The following is the agenda for our upcoming monthly meeting:
AGENDA (subject to change):
Greetings & Announcements
Boston Police Update
Wetlands Update - Cindy Baxter
City Council at Large Candidates
73 Webster St - VOTE - Erect a one (1) story addition and rear deck. Homeowners: Jessica Roberts & Erkan Barin. Represented by: Jeff Drago, Esq. & GCD Architects.
80 Marginal St - Informational Update
Jeffries Yacht Club - Liquor License - 1st of 2 presentations
As a reminder, all questions will be handled via the Zoom chat feature. We ask all attendees to remain muted unless called upon to speak. Looking forward to "seeing" you all there!
We are using eBallot to manage the voting process. Within 48 hours after the meeting, eligible voters will be emailed a link that will allow them to vote online. All votes must be cast by Friday, October 15th at 7pm. Late votes will not be accepted, no exceptions.
For more information contact: board@jeffriespoint.org