BOSTON – One of the leaders of a local MS-13 clique has agreed to plead guilty to racketeering conspiracy.
Edwin Amaya Mejia Alvarado, a/k/a "Duende," 22, a Salvadoran national previously residing in East Boston, has agreed to plead guilty to one count of conspiracy to conduct enterprise affairs through a pattern of racketeering activity, commonly referred to as racketeering or RICO conspiracy. The Court deferred acceptance of the proposed plea agreement until sentencing, which U.S. District Court Judge Indira Talwani scheduled for Jan. 19, 2023. Amaya Mejia was indicted in April 2019.
MS-13 is a transnational street gang operating in Massachusetts and numerous other states, as well as countries such as El Salvador, Honduras, and Guatemala. MS-13 gang members often commit acts of extreme violence against suspected rivals, those suspected of cooperating with law enforcement and others whom the gang views as a threat. In recent years, dozens of MS-13 members have been convicted of RICO conspiracy and other serious felonies in the District of Massachusetts.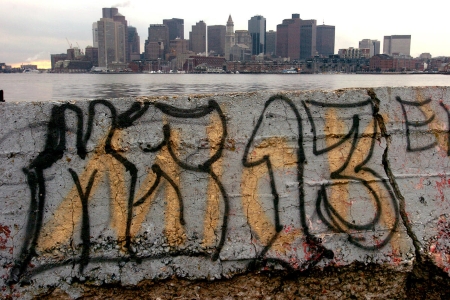 MS-13 is organized in Massachusetts and elsewhere in the form of so-called "cliques" or smaller groups that operate under the larger mantle of MS-13. According to court documents, Amaya Mejia was a member and one of the local leaders of the Huntington Locos Salvatrucha (HLS) clique of MS-13, which operated in the cities of Boston, Lynn, Everett, Chelsea, Somerville and other parts of Massachusetts.
The charge of RICO conspiracy provides for a sentence of up to 20 years in prison, up to three years of supervised release and a fine of up to $250,000. The defendant also faces deportation upon the completion of his sentence. Sentences are imposed by a federal district court judge based upon the U.S. Sentencing Guidelines and statutes which govern the determination of a sentence in a criminal case.
First Assistant United States Attorney Joshua S. Levy; Joseph R. Bonavolonta, Special Agent in Charge of the Federal Bureau of Investigation, Boston Division; Matthew B. Millhollin, Special Agent in Charge of Homeland Security Investigations in Boston; Colonel Christopher Mason, Superintendent of the Massachusetts State Police; Suffolk County District Attorney Kevin Hayden; Middlesex County District Attorney Marian T. Ryan; Essex County District Attorney Jonathan W. Blodgett; Boston Police Commissioner Michael Cox; Chelsea Police Chief Brian A. Kyes; Lynn Police Chief Christopher P. Reddy; and Revere Police Chief David Callahan made the announcement today.
This effort is part of an Organized Crime Drug Enforcement Task Forces (OCDETF) operation. OCDETF identifies, disrupts, and dismantles the highest-level criminal organizations that threaten the United States using a prosecutor-led, intelligence-driven, multi-agency approach. Additional information about the OCDETF Program can be found at https://www.justice.gov/OCDETF.
The details contained in the charging documents are allegations. The defendant is presumed innocent unless and until proven guilty beyond a reasonable doubt in a court of law.
Source: Department of Justice press release dated September 14, 2022