East Boston News
May 24, 2021 — King Boston, a Boston-based nonprofit that is creating a new memorial and programs honoring Martin Luther King, Jr. and Coretta Scott King, on Friday announced that it awarded $5,000 to each of 45 Massachusetts nonprofits, most located in Greater Boston, to support ongoing work to advance racial equity.
Imari Paris Jeffries, executive director of King Boston, said, "This is a moment in time that we can't gloss over. We need to help these organizations take a stand and make an impact, and that's what these funds will do."
The grants were made from the Forward Fund, which was established last year 2020 in response to the federal voting process and aftermath and has since been repositioned as a fund to respond generally to heightened moments of racialized justice.
The 50 organizations selected by the Forward Fund Advisory Committee to receive grants have missions that align with the Kings' work and legacy, including social justice groups and organizations, initiatives led by Black, indigenous and people of color, and trauma response and healing projects.
"At this challenging moment, leaders closest to communities need resources, flexibility, and autonomy to make decisions about where those resources are needed most," said Jim Canales, president of the Barr Foundation, which provided $150,000 to the Forward Fund. "That idea is at the center of the Forward Fund, and we are grateful to be among King Boston's many partners committed to extending that kind of support and trust to our communities."
Among the East Boston Groups receiving a grant
Eastie Anti, East Boston
Maverick Landing Community Services, East Boston
Neighbors United for a Better East Boston, East Boston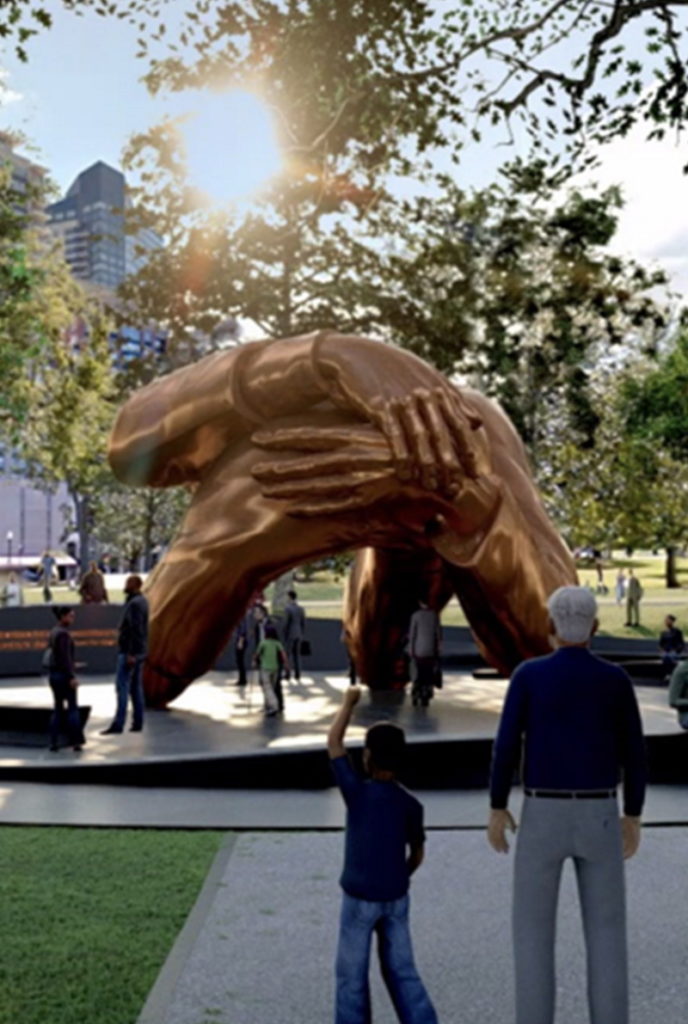 Among those receiving the grants were the following:
Alternatives for Community Environment, Roxbury
Amplify Latinx, Boston
Asian American Resource Workshop, Dorchester
Beantown Society, Jamaica Plain
Boston Plan for Excellence for Greater Boston Leadership Study Circles, Boston
Center to Support Immigrant Organizing, Boston
City Life Vida Urbana, Jamaica Plain
Codman Square Neighborhood Development Corporation, Dorchester
DARRC Coalition, Brockton
Design Studio for Social Intervention/ Social Emergency Response Center, Dorchester
Dorchester Art Project, Dorchester
Eastie Anti, East Boston
Elevated Thought, Lawrence
Essex County Community Organization, Lynn
Families for Justice as Healing, Roxbury
I Have A Future, Dorchester
Louis D. Brown Peace Institute, Dorchester
Massachusetts Democracy and Civic Education Fund, Boston
Massachusetts Immigrant and Refugee Advocacy Coalition, Boston
Maverick Landing Community Services, East Boston
Mijente Boston Asamblea, Boston
Muslim Justice League, Boston
Neighborhood Network Center, Boston
Neighbors United for a Better East Boston, East Boston
North America India Center of Boston, Jamaica Plain
North Shore Juneteenth Association, Lynn
Preservation Circle, Boston
Print Ain't Dead, Boston
Right to the City Boston, Boston
Roxbury Cultural District, Roxbury
Stinging Nettle Brujx Healing Collective, Roslindale
The City School, Dorchester
Twelfth Baptist Church, Roxbury
UnBound Bodies, Medford
Unity Circles, Mattapan
UTEC, Lowell
Violence in Boston, Hyde Park
We Are Better Together, Boston
Worcester Interfaith, Worcester
Youth Justice and Power Union, Boston
YWCA, Lawrence