The Globe tries to be funny: The cannoli casino summit
NOAH's Annual Dinner: December 12
Worker Killed By Six-Ton Steel Beam In East Boston: OSHA investigates
MassLive: Revere Mohegan Sun casino at Suffolk Downs gets second chance after Gaming Commission grants waiver
The Day: Path is clear for Mohegans to propose casino in Revere, Mass.
Daily Racing Form: Suffolk Downs: New host community vote required on casino project
Latest: No Eastie Casino Calls on Massachusetts Gaming Commission To Uphold Expanded Gaming Act and Declare Revere-Only Casino Illegal When "No" means "No"! Friends of EB press conference Monday in Revere; calls up o MGC to reject Revere proposal.
EBMS sponsors tree lighting in Maverick Square: Sat: Dec 14.
Revere rallies to SD: Revere, Mass. residents rally in support of Suffolk Downs casino
Dec. 12: Safety Update to be discussed at Greenway Meeting
BBJ Analysis: The hottest housing markets in Massachusetts; 'Eastie' tops Q3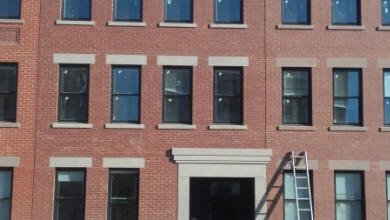 AP: Mass. gambling commission chairman steps aside on decision about Everett casino
Activism reborn at EBHS: Students start new NAACP chapter
Boston wants its piece; Negotiator wants host clout
How to apply for fuel assistance: Call APAC at 617-567-8857. Read more.
MassLive: Massachusetts Gaming Commission punts again on Revere Suffolk Downs casino project, plans to rule next week
Update: Council approves police patrolmen's contract
Boston Municipal Research Group: No on Police Arbitration Award - Fighting the ripple effect on union contracts
Plaque to be moved to new library: Meridian Street library plaque to be moved after all; victory for preservationists in East Boston!
Background: Plaque politics: Who moved which library plaque? Why? Move afoot to get federally- registered Meridian Street branch plaque on Bremen Street. Citizen: "I am not the only one that feels this way."
Friends of EB Library: New library needs more books!
Callahan Tunnel Closure Starts December 27
Main Streets Taste of Eastie Set for January 21.
Friends of Meridian St.: Taxis still avoid Meridian Street by-pass road.
Business News: EBCDC gets Winthrop Project
---
BBJ: Here's what you need to know about the Callahan Tunnel's three-month closure
Salesians helping victims of Super Typhoon in Phillippines. Give today
Business News: Citizens Bank Foundation Awards $125K To Revitalize Dorchester, East Boston
Absolutely Historic! East Boston Voters Declare Independence from Money Machine Politics; Turn Down Suffolk Downs proposal
NO 4281 56.08%
YES 3353 43.92%
NUBE: What's The Rush? Open Letter To Our Neighbors of East Boston
Random Photograph: Betty Ann Food Shop