The Massachusetts jobs picture: U-Rate- 4.3; new jobs - 10,000

Innovation in our backyard: WBZ-TV: Pitts Stop: East Boston Startup Tests Self-Driving Boats

My Brother's Keeper program: EBHS one of nine recipients

Fighting the noise: Rep. Lynch puts heat on FAA

Public Meeting: Gove Street Citizens Assocation to meet July 24 Agenda

MS-13 front: BH: Suspect held without bail for East Boston murder of boy, 16 "In total, five Hispanic teens were found slain between September 2015 and December. Three of those cases have been linked by authorities to the escalating feud between rivals MS-13 and 18th Street."

People are afraid of mumps for more than one reason: WGBH

Institute of Contemporary Art Family Event in EB: July 29

A friendly reminder: When Central Square rehab work is done, this sign needs to go back up.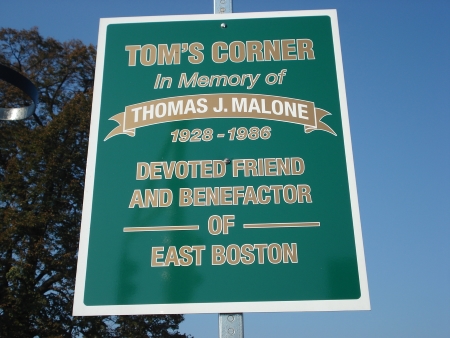 More housing coming online: BPDA approves slew units in East Boston









Suspect arrested in Texas: Herald: Suspect caught in EB teen slay

Fox25: Second man arrested in connection to Bell Isle Marsh murder

Daily Item of Lynn: Live racing at Suffolk Downs had a good weekend

Modern life worries: Rooftops: BG gated: Deck madness

On the cat patrol in East Boston: BG-gated: It's under control

Economic Update: U.S. Employment Situation in June 2017: U-Rate + 4.4; Jobs: +220,000

A peek inside city government: BMRB: User fees and charges generate $7M for eight departments

Just don't call us EaBo! Boutique apt: New East Boston condos start at $509,000 for a two-bedroom

Buy local: The race to save Sterlingwear's Navy Peacoat

Universal Hub: Licensing hearing hears about melee at Central Sq. restaurant

Politics: North Ender to run Passacantilli campaign

R.I.P. Judge Ligotti, who grew up in East Boston


Future Suffolk Downs project: Here comes the money: HFF Secures $80 Million in Acquisition Financing and Advises on the Sale of Suffolk Downs

Herald: Casino tax revenue goes to horse owners

Urban Liberty Blog: Suffolk Downs plans are a slap in the face Background: BBJ: Suffolk Downs sold: New owner speaks Banker & Tradesman: SD site a jobs creator

Trees: WBUR: Youth Brigade Aims To Close Tree Canopy Gap In EB




Farmers Market open on Wednesdays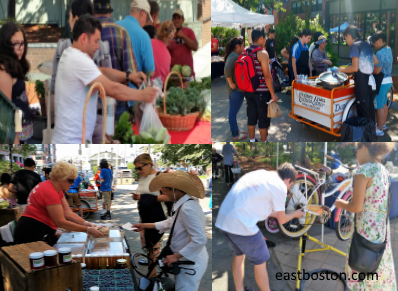 Proposed City Budget: A testament to Big Government: $3.18 billion in "Investments!" City opts to increase its pension liability

NorthEndWaterfront.com: District 1 city council race coverage

CBS Boston: Dozens Evacuated As Crews Fight Fire at Milano's in OH

Business News: Meridian Bancorp, Inc. and Meetinghouse Bancorp, Inc. Announce Merger Agreement More from BBJ

Crime fighting: BPD makes arrest in Maverick Square; suspect packing heat

Conte at NewBostonPost.com: Millennials Like the Hub, But Can They Afford To Live Here?

The Sweet Science: "Vinnie Curto vs. Roger Phillips: Our Tale Begins With This Tawdry Mismatch"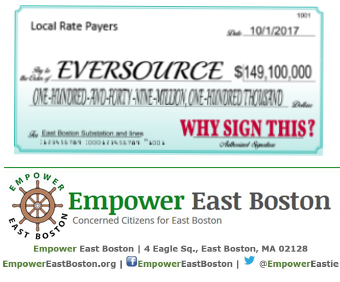 Real Estate News: Lendlease Launches East Boston Condo Development

Rents soar in East Boston: T Rent Map

Dot News: Meet Joseph A. Wiley: He's 'dissatisfied' and wants to be your next mayor

Donate now: Support local Pop Warner football

BLDUP: The MBTA Blue Line: Overlooked Real Estate Corridor Turned Hotbed for Investment


EAST BOSTON'S BEST WEBSITE established 1995
STANDING HEADLINES:
The Map: Educational attainment in East Boston. Take a look.

The Herald does us a public service: City payroll database
Local history: A look back at the 200th year marking in 1975 of the Battle of Noddle's Island and Chelsea Creek.
Watch the trailer for "Destination East Boston" here

Tune in: Eastie has a radio station #MakeSomeWaves for 94.9FM!