BOSTON – Today, Gabriela Coletta, candidate for Boston City Councilor District 1 was endorsed by East Boston State Representative Adrian Madaro.
Adrian Madaro is a lifelong resident of East Boston and a first-generation American. Prior to being elected to the State House in 2015, he served as a legislative aid and chief of staff for his predecessor, former Rep. Carlo Basile.
"I'm excited to endorse my dear friend, Gabriela Coletta, to be our next city councilor," said Rep. Adrian Madaro. "I've known Gigi for many years. Like me, she grew up on Eagle Hill in a family of activists fighting for East Boston, attending meetings, rallies, and protests — all experiences that fostered in her a deep love for our community. Gigi shares our neighborhood's values, understands our history and struggles, and cares about helping people and moving our community forward. She is the type of partner we need in city government. I am proud to stand beside Gabriela Coletta in her campaign to become our next city councilor."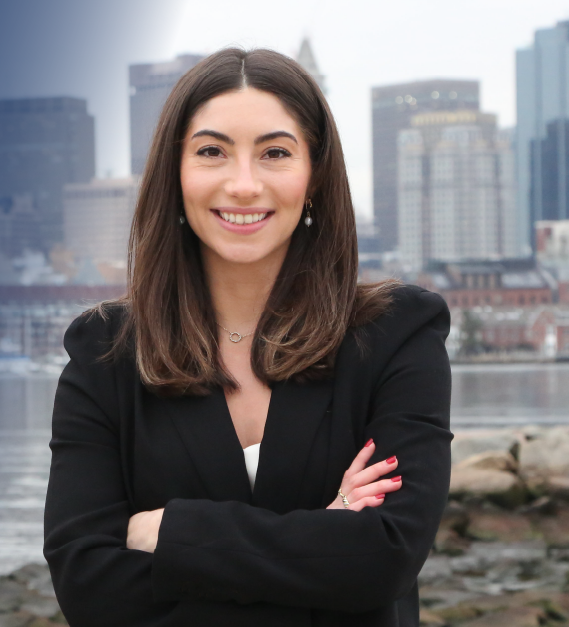 Adrian Madaro is one of the first elected leaders to endorse Gabriela Coletta for Boston City Council District 1.
"I am both humbled and honored to receive Rep. Madaro's endorsement. As his former field director and community liaison, I have seen firsthand his strong advocacy for our community on environmental justice, worker's rights, and holding special interest groups accountable. I look forward to partnering on all issues, especially immigrant rights, and working together to better the quality of life of all East Bostonians."
The Coletta campaign will be launching a phonebank with State Rep. Adrian Madaro this Saturday 01/29 at 1:30PM on Zoom, sign up at gigi4district1.us/adrian0129
Voters in District one can learn more about Gabriela Coletta and her previous work within District 1 and City Hall by visiting gabrielacoletta.com.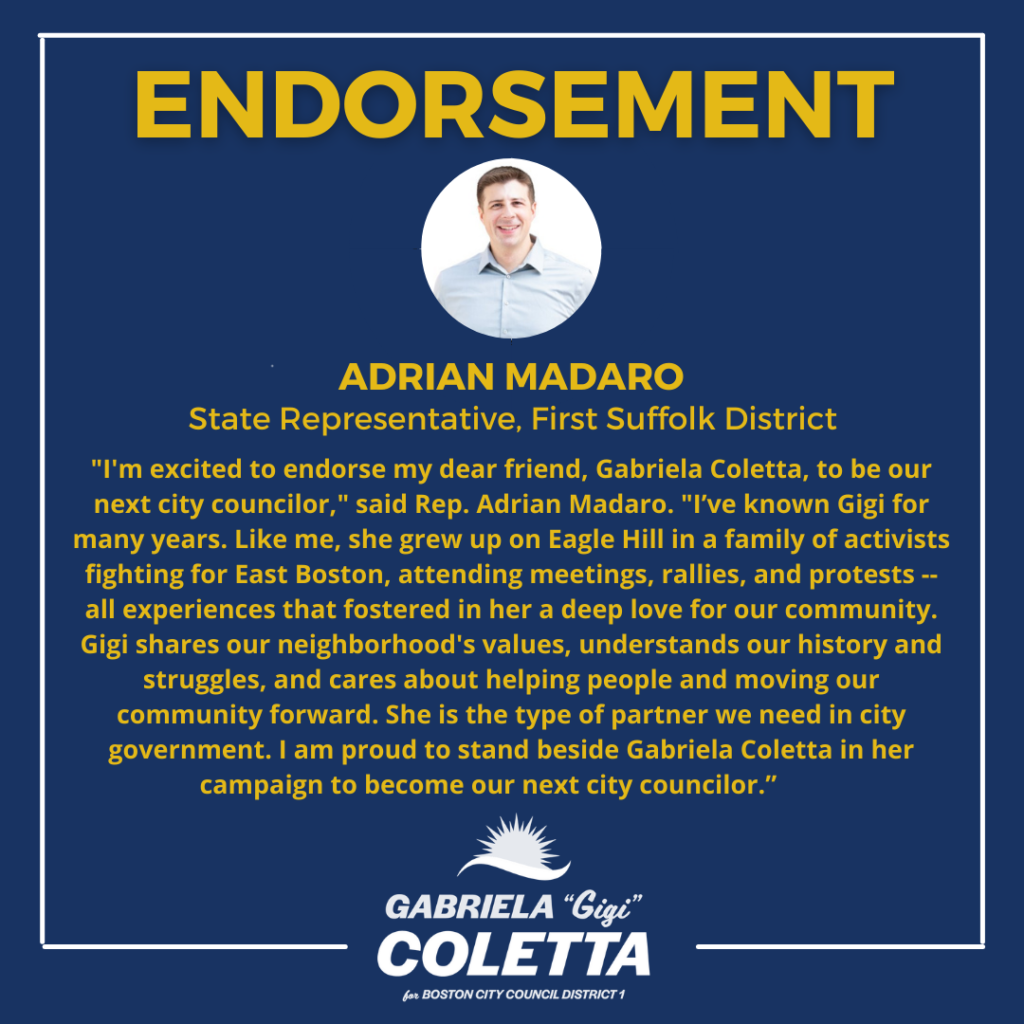 -30-