Hosted by the Office of Boston Mayor Wu
BOSTON, MA – On August 16 the Office of Boston Mayor Michelle Wu hosted the 2023 First Literacy Scholarship Ceremony at The Great Hall in Boston. The ceremony celebrated the 43 adult learners who were awarded First Literacy Scholarships for the 2023-2024 school year.
Scholarship recipient Jorge, an East Boston resident, was among this group of deserving adult learners.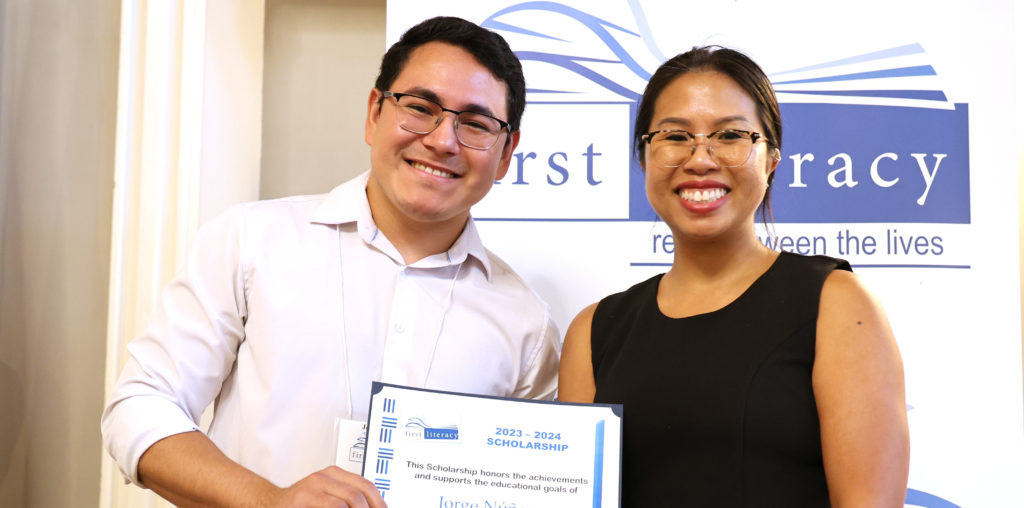 Born and raised in El Salvador, Jorge lost family members to gang violence in his home country. Soon the violence became too much, and he made the decision to come to the United States in search of a better future. He faced many challenges when he arrived, but unwavering support from his family and guidance from Catholic Charities fueled his motivation to follow the right path.
"The scholarship from First Literacy will allow me to obtain a higher education," said Jorge. "I will have the opportunity to acquire new skills and contribute to the community. Getting this scholarship will allow me to pursue my dream."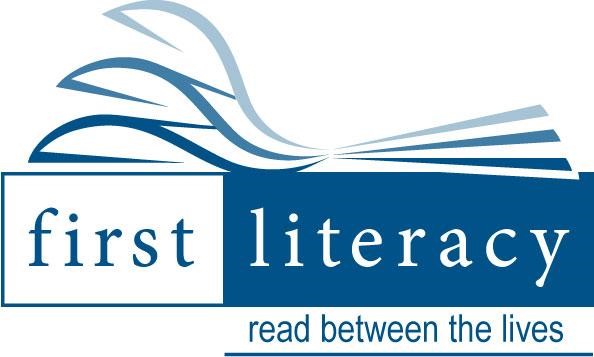 Jorge is currently enrolled at Bunker Hill Community College. With the scholarship from First Literacy, he plans to continue to pursue his passion for art, making a positive impact on the world through his creativity and talent.
Since the Scholarship Program began in 1990, First Literacy has awarded nearly 600 scholarships to adult learners throughout Massachusetts. Awards are given in recognition of educational achievements and potential, community service, and perseverance in the face of hardship. Eligibility is based on a nomination from the student's Adult Basic Education program, acceptance to a college or training program, and proof of financial need.
"Every time I'm at this ceremony I'm inspired by our scholars and their perseverance, and I'm reminded again why First Literacy matters so much," said Terry Witherell, First Literacy Executive Director.
To learn more about First Literacy and the First Literacy Scholarship program visit www.FirstLiteracy.org.
###
About First Literacy
In 1988, a consortium of public and private sector leaders, including Mayor Raymond Flynn and Boston Globe publisher William O. Taylor, established the Boston Adult Literacy Fund (BALF) to expand and improve Adult Basic Education (ABE) in Boston. Twenty years later, BALF became First Literacy. With a focus on funding innovation in adult literacy, First Literacy plays a unique and critical role in adult education and literacy in Massachusetts. Through program grants, free teacher workshops, and scholarships for adult learners, First Literacy reaches over 7,800 adult learners and 200 teachers across Massachusetts every year. For more information visit www.FirstLiteracy.org and follow First Literacy on Facebook, Twitter, LinkedIn, and Instagram @firstliteracy.
Source: First Literacy, September 6, 2023