12 college quadball teams travel to East Boston for Northeast Regional Championship
Boston (November 1, 2022) — The real-life sport inspired by the magical game of quidditch is hosting a regional championship in Boston for the first time.
12 college quadball teams will travel to East Boston Memorial Park this weekend to compete for the Northeast Regional Championship title. Matches will begin at 10 a.m. on Saturday, November 5 and continue the next day on Sunday, November 6 until a winner is crowned. Tickets are available here.
Quadball is a mixed-gender, full-contact sport played by around 600 teams in almost 40 countries. The rules, originally adapted from the Harry Potter book series by students at Middlebury College in Vermont, incorporate a mix of elements from basketball, rugby and dodgeball.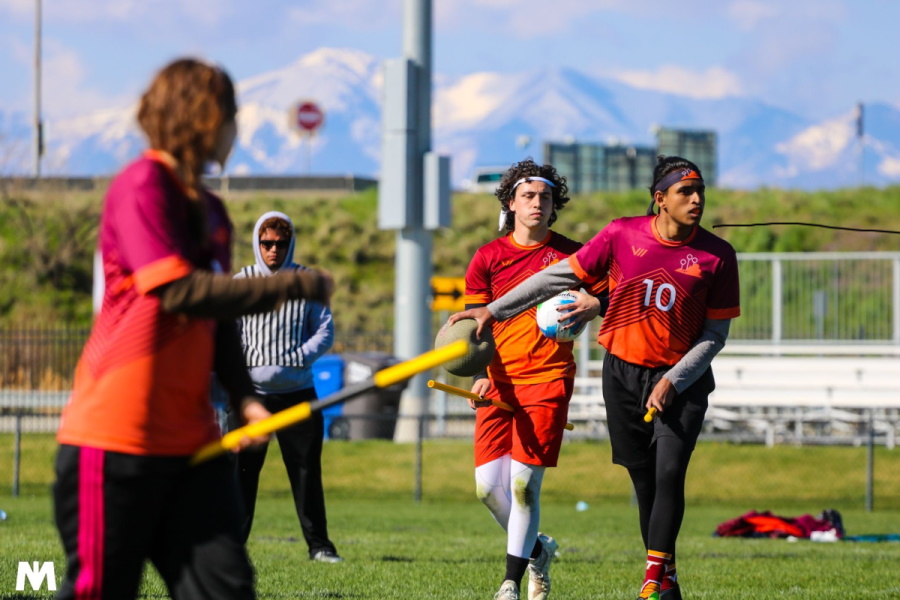 This summer, the governing bodies of the sport announced that they would rebrand the game, previously known as quidditch, to quadball to distance themselves from Harry Potter author J.K. Rowling and open sponsorship and broadcast opportunities. The new name refers to the number of balls and the number of positions in the sport.
Teams at the tournament include Boston University, Emerson College, and Tufts University, who advanced to the Final Four at US Quidditch Cup 2022 in Salt Lake City, Utah last spring. In addition to the regional championship title, the teams are competing for qualification to US Quadball Cup 2023 in Valley Forge, Pennsylvania.
About US Quadball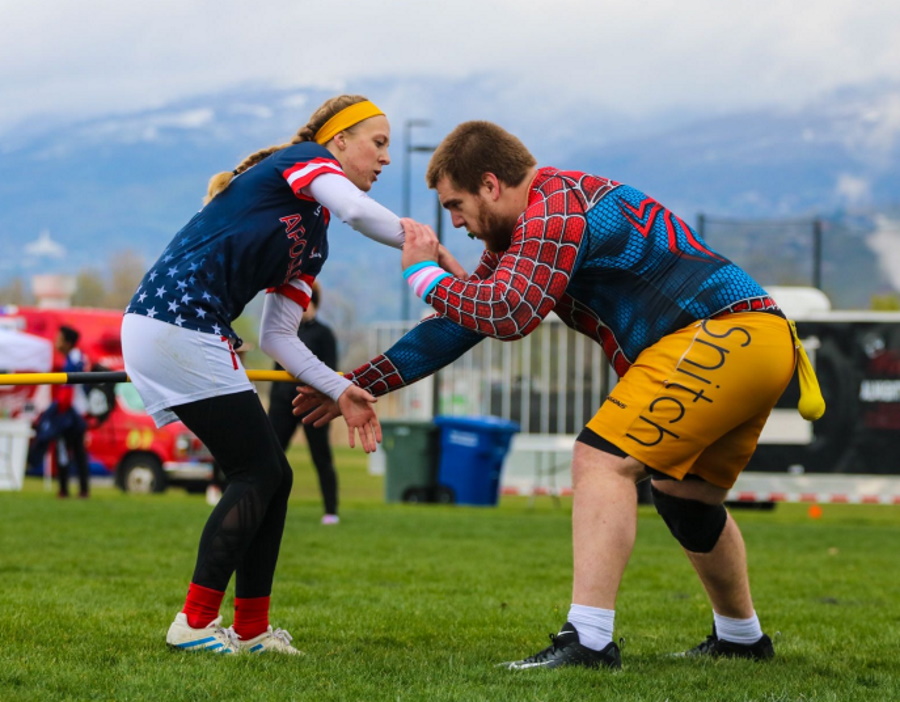 US Quadball (USQ) is a 501(c)3 nonprofit organization and the national governing body for the sport of quadball. USQ advances the sport by organizing events and programs that build community and empower adult and youth athletes of all identities, including all races and genders, to compete together. For more information, email jack.mcgovern@usquadball.org or visit usquidditch.org or usquadball.org.
US Quadball and its activities are not licensed by, sponsored by or associated with Warner Bros., J.K. Rowling, or their affiliates. "Quidditch", "Harry Potter", and all related names, characters and indicia are trademarks of and © Warner Bros. – Harry Potter publishing rights © J.K. Rowling. 
Source: Jack McGovern, USQuadBall.org