Stand Up For Eastie would like to invite all residents to a meetup on Saturday, May 7th.
Stand Up For Eastie is a grass-roots group that educates East Boston residents on the legalities and zoning codes for developments. Our goal is to preserve the neighborhood and to keep families living in Eastie.
On Saturday, we will share a petition for anyone who would like to sign. It expresses the many concerns that every East Boston neighborhood is facing on over-development; and the adverse effects that come with it.
We ask that you share this meetup information with anyone you know that shares over development concerns. This way everyone in our community is included!
It is highly important that everyone from each East Boston neighborhood is involved.
The first meetup will be held outside of Rockland Trust (Orient Heights) from 11AM-12PM. The second meetup will be held outside of Lo Presti Park from 1-2PM. Anyone who attends the meet up will automatically be entered in a raffle for $20 gift certificate to a local store in Eastie.
We look forward to the East Boston community uniting in solidarity!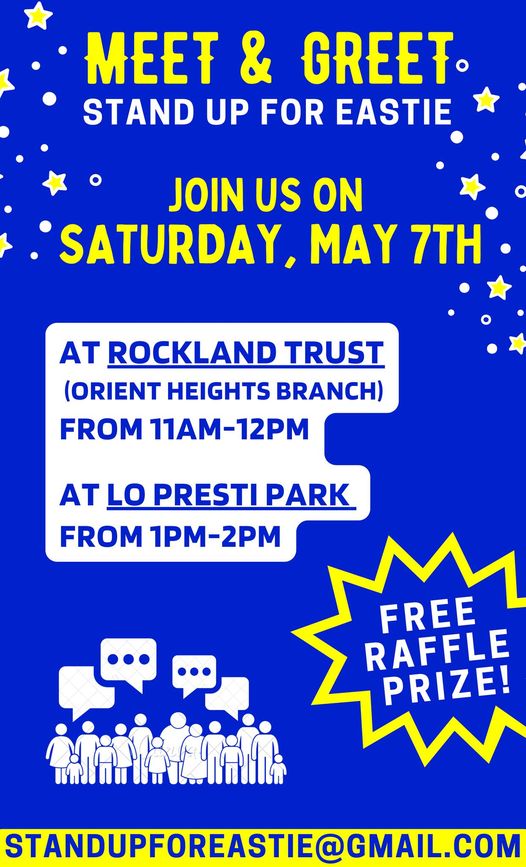 Petition-on-Moratorium-Stand-Up-for-Eastie