A decade after meeting her mentors, Jada Alexander is now a Program Manager at Minds Matter of Boston
Boston, MA (April 29, 2022) – In 2012, East Boston resident Jada Alexander overcame the odds to gain admission to New York University. An academically gifted first-generation college student, Jada and her family were passionate that she should reach her potential, but they were faced with unfamiliar challenges and a daunting application process.
Fortunately, when Jada was a sophomore at the Josiah Quincy Upper School, she was able to enroll in Minds Matter of Boston (MMB), a non-profit mentoring organization devoted to helping low-income BPS students gain acceptance to college. Here, she received support and guidance from her mentors Caroline and Josh. Jada went on to win acceptance to New York University where she graduated magna cum laude. Now, a decade after meeting her mentors, Jada gives back to her community as a full-time member of the MMB team.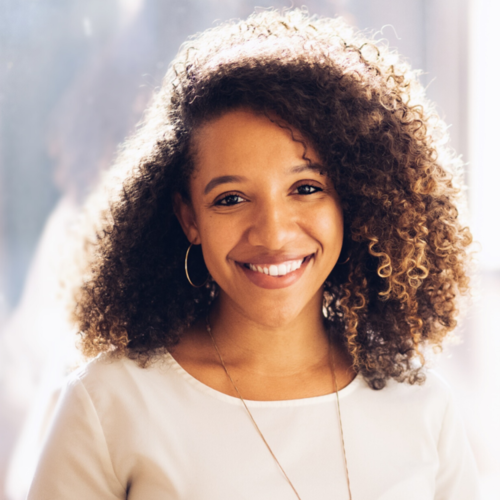 "My experience as a MMB mentee made me a more well-rounded student, and gave me the knowledge and support I needed to reach my potential," said Jada. "As a Program Manager, I am thrilled that I am in a position to give back to my community and help more young people achieve their dreams."
Over the course of a four-year program, MMB volunteers dedicate hundreds of hours to guiding their mentees through college prep and the application process – a commitment that continued throughout the COVID-19 pandemic. This incredible dedication means that 100% of MMB graduates gained admission to four-year colleges. In addition, $1.4 million in scholarships was awarded to MMB graduates in 2021 alone.
"Jada's story encapsulates what we do at Minds Matter of Boston," said Executive Director Rachel Kanter. "Her determination and talent, coupled with the support and advice of her mentors, allowed Jada to excel in school, college, and beyond. We are delighted that Jada now applies her talent and passion for helping others as a valued employee of MMB."
In addition to helping Jada win admission to NYU, MMB gave her the chance to attend summer classes at Phillips Exeter Academy and Brown University, which introduced her to new experiences and acted as a catalyst for her enthusiasm to pursue a college degree. MMB also gave her the opportunity to write for the Huffington Post as a high school senior, with the purpose of describing her college application process to high school students across the country who could benefit from peer-to-peer advice.
To learn more about MMB and how to get involved, visit https://www.mindsmatterboston.org/
About Minds Matter of Boston
Minds Matter Boston connects driven and determined students from low-income families in the Greater Boston area with the people, preparation, and possibilities to succeed in college, create their future, and change the world. Since our founding in Boston nearly 20 years ago, Minds Matter Boston has achieved remarkable and consistent success – 100% of our students have been accepted into a four-year college, and 97% of alumni are still enrolled or have graduated from college.